Our Organizational Structure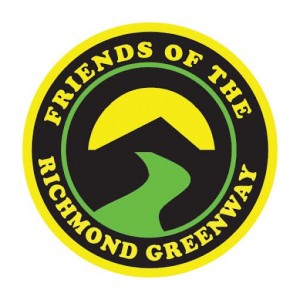 Friends of the Richmond Greenway (FORG) is composed of 17 member organizations governed by an Memorandum of Understanding – May 5, 2014 that was co-created by all FORG members over the course of 2014 with the help of our facilitator Frank Omowale Satterwhite PHD and updated annually during the last quarter of each calendar year.
Each organization has 1 vote in any FORG decisions.
FORG has an Executive Committee composed of 2 co-conveners, a Treasurer and a Secretary. The Executive Committee is nominated and voted into office annually by the FORG membership.
2016 Executive Committee
Co-Covener: Doria Robinson, Urban Tilth
Co-Covener: Shyaam Shabaka, EcoVillage Farm
Treasurer: Sarah Calderon, Groundwork Richmond
Secretary: Cheryl Maier, Iron Triangle Neighborhood Council
2016 FORG Committees
Programs Committee

Convener: Doria Robinson, Urban Tilth
Fundraising Committee

Convener: Sarah Calderon, Groundwork Richmond

Membership Committee
Outreach Committee
2017 MLK National Day of Service Planning Committee

Co-Convener: TBA
Co-convener: TBA
UNITY PARK PROJECT
Transition Team

Shyaam Shabaka, EcoVillage Farm
Doria Robinson, Urban Tilth
Sarah Calderon, Groundwork Richmond
Cheryl Maier, Iron Triangle Neighborhood Council
Judy Morgan, Friends of Richmond Recreation
Management Team

Convener: Doria Robinson, Urban Tilth
Alfonso Martinez, EcoVillage Farm

Najari Smith,

Rich City Rides
Javier Ochoa, Groundwork Richmond
Matt Holmes, Groundwork Richmond
Outreach Team

Co-Manager: Shyaam Shabaka, EcoVillage Farm
Co-Manager: Sherman Dean, Urban Tilth